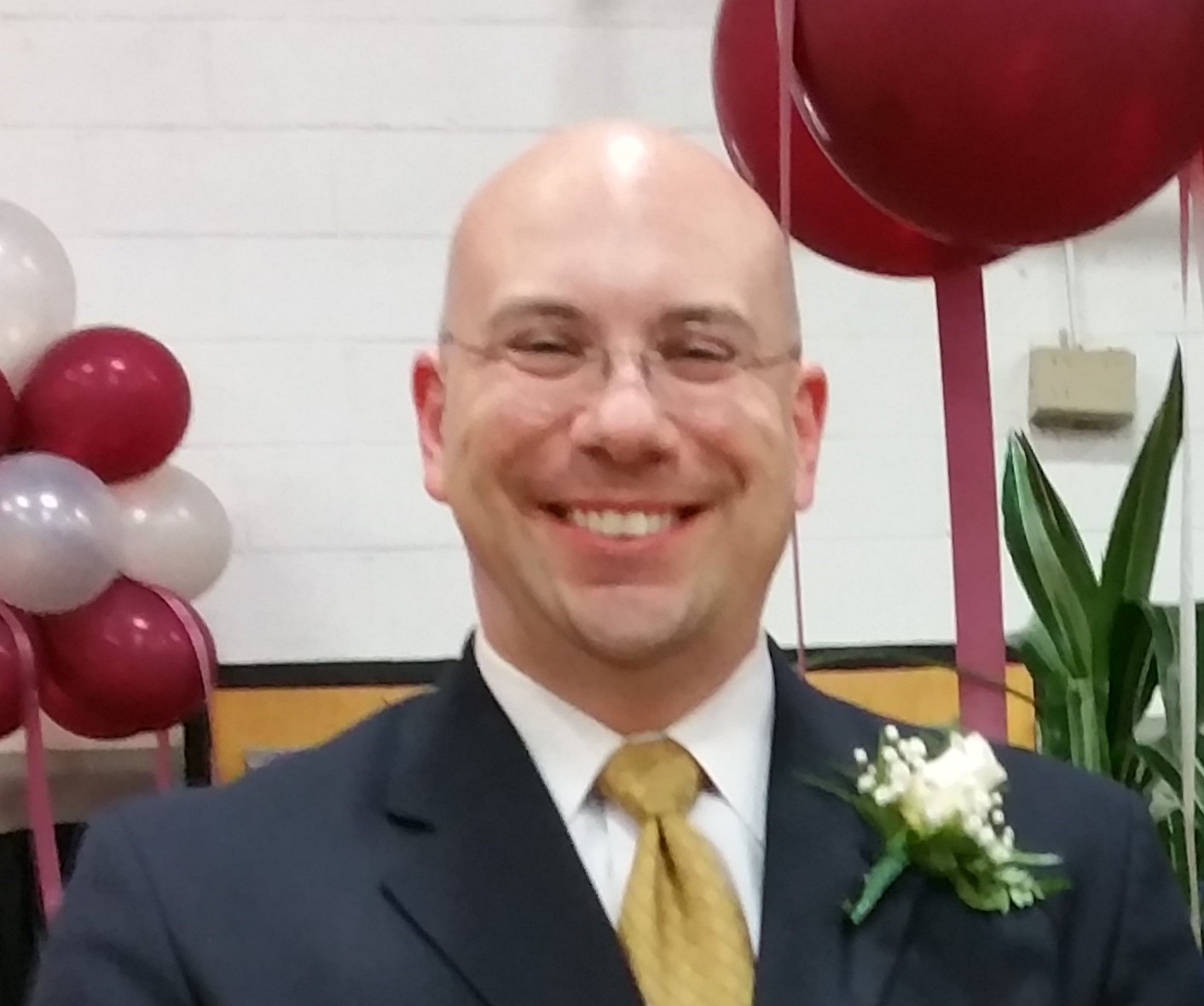 Dr. Nicholas Bernice
Superintendent of Schools
bernice@njrps.org
973-962-7028 x1
Dr. Nicholas Bernice is the Superintendent of the Ringwood Public Schools. He brings a wide range of leadership and educational expertise to the Ringwood district and community as the Senior Certified School Official and holds certifications in New Jersey as a School Administrator, School Business Administrator (CE), Principal, Supervisor, Teacher of Biological Sciences, Physical Sciences, Military Science, K-5 Elementary, and Reading Specialist.
Dr. Bernice began his educational career in 1999 as a Teacher of Science. He moved from the classroom to Administration in 2008 as the Vice Principal of West Brook Middle School in Paramus, and later Leonia Middle School. In 2011, Dr. Bernice accepted the role of Principal at the Leonia Middle School and served there until 2016. During his time in Leonia, Dr. Bernice was awarded the State and National "School to Watch" recognition for 2014- 2017, and the 2015 NJ Department of Education Exemplary Educator Award. In 2016, he became the Superintendent of Ringwood Public Schools, where he continues to serve as both the Chief School Administrator and District Curriculum Director.
Communication with the community on school matters using Town Hall style formats on Zoom has been a hallmark of Dr. Bernice's time in Ringwood. With over a dozen Town Hall opportunities, the Community has always had the most up to date information on topics such as COVID protocol, enrichment instruction, curriculum work, and annual welcome back-to-school. The digital formats allow anyone to attend, anywhere, and ask any question they like during the time for question and answer.
Under Dr. Bernice's leadership, the Ringwood Board of Education is weathering a seven year, $1.1 Million dollar cut in state aid, with minimal disruption to instructional delivery or services. This has been made possible by finding efficiencies and very careful human capital management.
Dr. Bernice serves our community in many capacities, across many organizations
· Vice President of Executive Board of the Northern Region Educational Services Commission

· Passaic County Association of School Administrators, Secretary

· Community Health Advisor for Atlantic Health Systems for Chilton Medical Center Board Member

· Affiliate member of the Kean University Diversity Council on Global Education and Citizenship

· Passaic County Curriculum Consortium member

· Friend of Ringwood Public Library
Dr. Bernice has always fostered continuing education and has held positions as a Part-Time Associate Professor for St. John's University, an Adjunct Professor at Ramapo College of New Jersey in the Graduate Education program, and is currently an Adjunct Professor at William Peterson University, where he teaches in the Graduate School of Education.
Dr. Bernice brings his teaching aptitude with him into his other interest, flying airplanes. He is licensed as an FAA Commercial Pilot, Ground Instructor, and Flight Instructor. With over 500 hours of dual instruction given, many pilots have benefitted from having Dr. Bernice as a teacher in the air as he takes great pride in his work training aspiring pilots. Here is one of his many stories from the sky that was in a digital edition of FLYING Magazine.
Dr. Bernice proudly serves in the US Coast Guard Reserve, where he is a Master Chief Boatswain's Mate (E-9). Through his many years of service, he has been recognized and received a multitude of awards. These include the Coast Guard Commendation Medal, DOT 9/11 Medal, CG Achievement Medals for Superior Performance of Duty for service on and following September 11, 2001, USCGR Good Conduct Medal (7 Stars), Global War on Terror Medal, Humanitarian Service Medal for service in response to Hurricane Sandy, Military Outstanding Volunteer Medal, Boat Forces Advanced and Coxswain Qualification Insignias, and Station New York Reservist of the Year – 2003 & 2004. His expertise and dedication to his rating led him to working at Coast Guard Headquarters in the Office of Boat Forces as the Reserve Force Management Coordinator for the Boatswain's Mate Rating. As the Reserve's advisor to the Boatswain's Mate Rating Force Master Chief, he was responsible for many projects that has had service wide impact.
All of the skills Dr. Bernice has sharpened over they years, both military leader and civilian educator, needed to be collectively honed in December of 2021, when he was hand selected by the Departments of State, Homeland Security, and Defense to serve as the Education Director at the Afghan Safe Haven here in New Jersey at Joint Base McGuire, Dix, Lakehurst. Creating a K-12 education program from scratch with no existing staff, building, or resources was one of the greatest challenges of Dr. Bernice's professional career. The result was a robust program for 1,662 Afghan Evacuee children. When the Safe Haven closed, Dr. Bernice was recognized by DOD leadership for him and his team accomplishing what was thought to be impossible in the time and space they had at the Safe Haven.