Realtime's Parent Portal opens the afternoon of Friday, August 23rd. For more details go to:
https://5il.co/9h5m

Wednesday and Thursday will be early dismissal days for all schools. Thursday is the final day of school for the academic year. Have a great end of the year and a wonderful summer.

Congratulations to Mrs. Cheryl Botsolas, Ringwood's new Board President, and Mr. Zachary Kolstein, new Board Vice President. Special thank you to Mr. Ray Dwyer for his seven years of service to the Ringwood's Board of Education.

Lakeland Bank's "Teach Children to Save" program presents a financial literacy lesson at Hewitt School.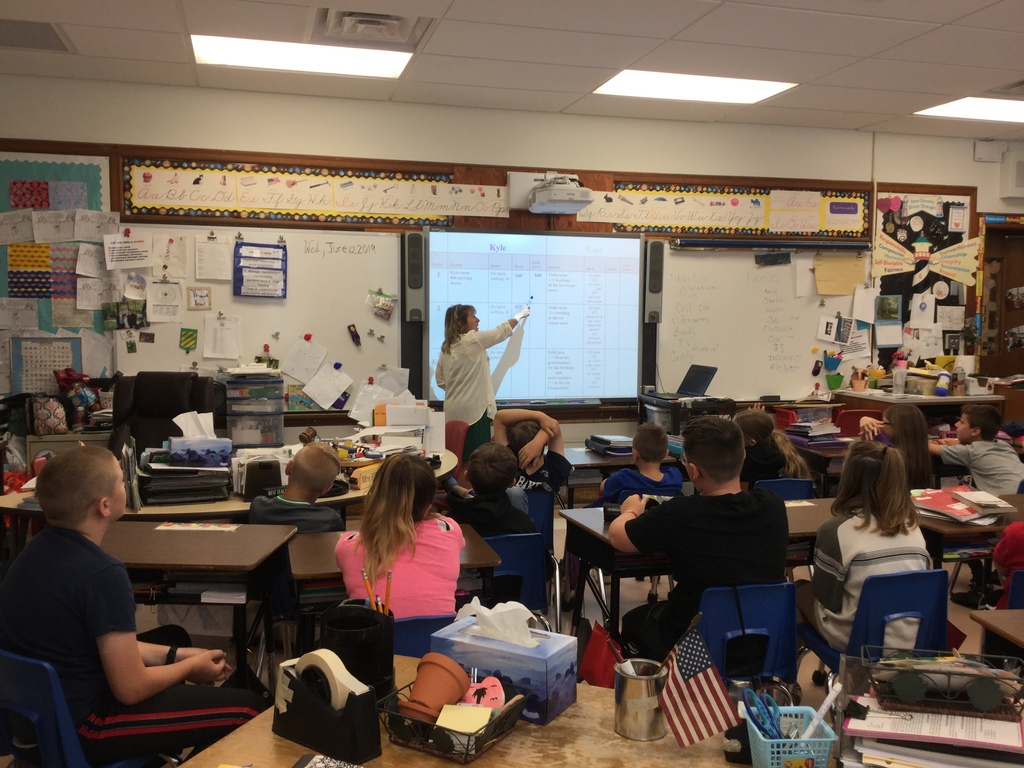 Our last day is June 20th but check out our new events section for an up to date schedule through the end of the year.


Hewitt 5th grade book tasting activity. Students read a sample, rate their preference, and answer questions about their interest in different genres of books.